RETURN TO LEARN
CONSULTATION SERVICES
Personal Consultation Services
For Student-Athletes With
A Sport-Related Concussion
Unique Rehabilitation Program
Designed to Help Your Child
Return to School
School and Home Rehabilitation Plan Will Be Worked Out With Classroom Teachers
Specific Strategies Designed to Reduce The Risk of Repeat Concussions
Contact Robert Kirwan For More Information About These Services
(705) 969-7215 or
(705) 586-PURE (7873)
or email

rkirwan@infocomcanada.com

HOPE FOR TOMORROW
Concussion Management
Program Development
Workshop
For School Boards
& Minor Sports
PDF INFORMATION PACKAGE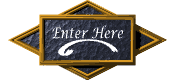 Concussion Management Consultation Services
For School Boards
PDF INFORMATION PACKAGE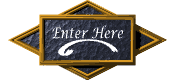 Concussion Management Consultation Services
For Minor Sports
PDF INFORMATION PACKAGE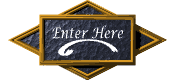 CMP Program Development Guide
Click for a free PDF copy of the Book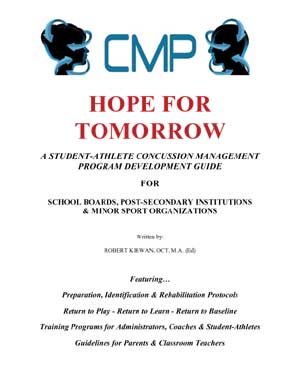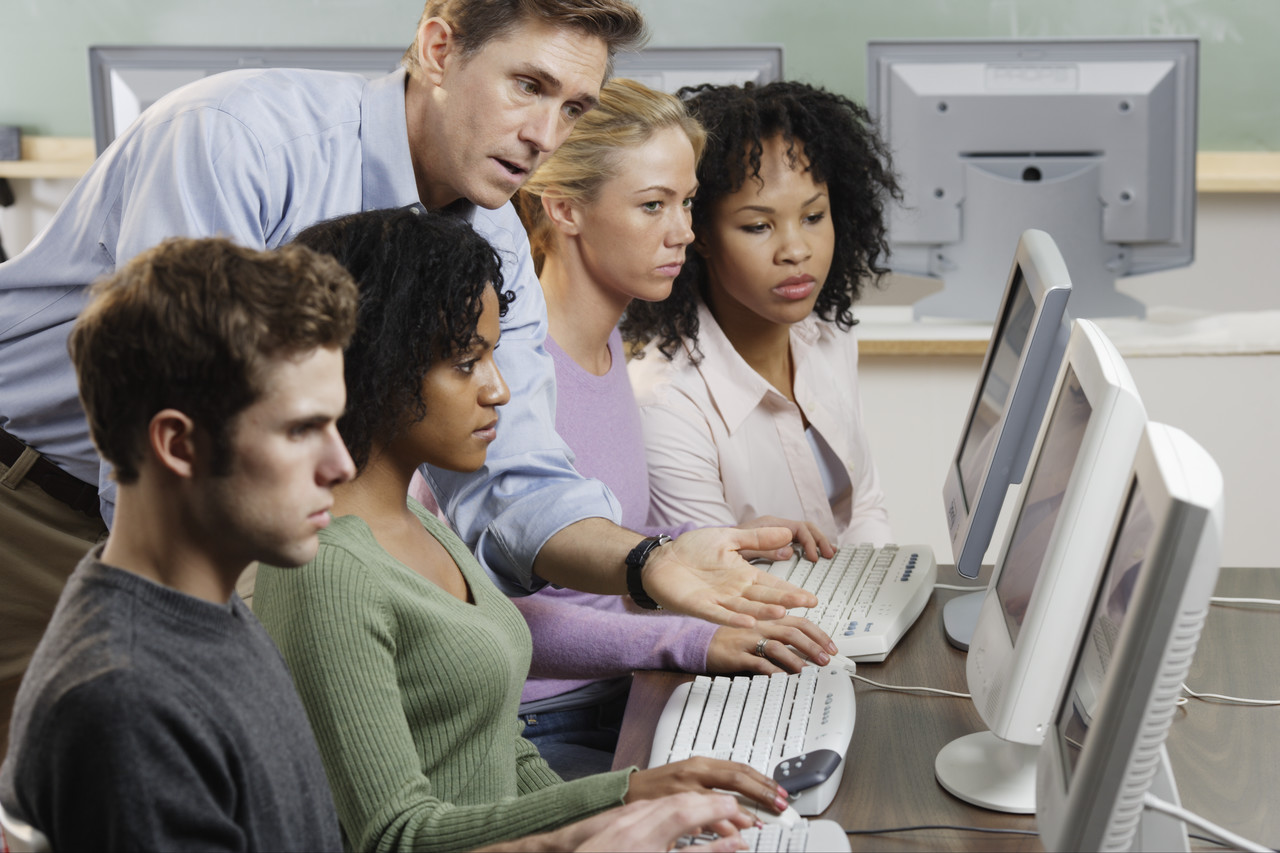 Robert Kirwan, M.A. (Ed), OCT

Student-Athlete Concussion
Management Specialist


"The Paradigm Shift in Healthcare"

Dr. Michael Czarnota, Ph. D

Licensed Neuropsychologist &
Credentialed ImPACT Consultant

Consulting Neuropsychologist For Canadian Major Junior Hockey & Hockey Canada
OUR MISSION IS TO BECOME ONE OF
THE WORLD'S FOREMOST RESOURCES ON STUDENT-ATHLETE CONCUSSION MANAGEMENT
Dr. Michael Czarnota, Ph. D., a practicing Neuropsychologist and Credentialed ImPACT Consultant with extensive experience dealing with sport-related concussions, and Mr. Robert Kirwan, who holds a Master's Degree in Education and is currently serving as an elected School Board Trustee in the Province of Ontario following a successful 28 year career as an Ontario Certified Teacher,
are the founding partners of CMP Concussion Management Partners Inc. a firm that has been established in order to provide student-athlete concussion management services to school boards and minor sport organizations in Canada and the United States. Their range of services are described by going to the following link: Services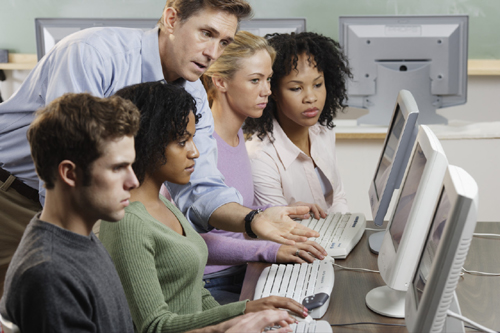 Robert Kirwan is a life-long educator who currently operates a private practice known as The Greater Sudbury Learning Clinic. Mr. Kirwan, a Student-Athlete Concussion Management Specialist, will be providing consultation services with respect to the academic implications of sport-related concussions among student-athletes, including recommended accommodations for consideration by classroom teachers, home care guidelines for parents and lifestyle adjustments student-athletes must consider when dealing with the effects of a concussion. He will work with parents and classroom teachers to help them better understand how to identify the signs, symptoms and behaviours consistent with concussion and then assist in the development of an appropriate rehabilitation program which will have the best chance of achieving full recovery and a return to pre-injury academic levels. You can set up an appointment with Mr. Kirwan by calling (705) 969-7215. You can also email him directly at rkirwan@thelearningclinic.ca
New Study In Ontario Reveals That As Many as 20% of All Adolescents Say They Have Had A Concussion In Their Lifetime
TORONTO, June 25, 2013—One in five adolescents surveyed in Ontario said they have suffered a traumatic brain injury that left them unconscious for five minutes or required them to be hospitalized overnight, a statistic researchers in Toronto say is much higher than previously thought.
Sports such as ice hockey and soccer accounted for more than half the injuries, said Dr. Gabriela Ilie, lead author of the study and a post-doctoral fellow at St. Michael's Hospital.
Traumatic brain injuries, such as concussions, were reported more often by males than females, by those with lower school grades and by those who used alcohol or cannabis in the previous 12 months, she said.
The study was to be published Wednesday (June 26) in the Journal of the American Medical Association.
Dr. Ilie said this is one of the first studies of traumatic brain injury to focus only on adolescents and to include all of their self-reported TBIs. Most previous studies based their reporting only on hospital records. Concussion is the most common form of traumatic brain injury. The data used in the study were from the 2011 Ontario Student Drug Use and Health Survey (OSDUHS) developed by the Centre for Addiction and Mental Health.
The survey, one of the longest ongoing school surveys in the world, contains responses from almost 9,000 students from Grades 7-12 in publicly funded schools across Ontario. The OSDUHS began as a drug use survey, but is now a broader study of adolescent health and well-being. For the first time in 2011, questions about traumatic brain injury were added to the survey.
"The questions about TBI were added to the OSDUHS because there were no current data on prevalence in the adolescent population," said Dr. Robert Mann, a senior scientist at CAMH and director of the OSDUHS. "Early research has indicated that there may be links between TBIs and mental health and substance use during adolescence – we plan to study this in the near future."
The survey found that 20 per cent of adolescents in Ontario said they had had a traumatic brain injury in their lifetime. It found that 5.6 per cent of them had had such an injury in the past 12 months.
Dr. Ilie said this suggests the prevalence of TBI among young people is much higher than previously known, because many head injuries remain uncounted when they are not being reported to parents, teachers, sports coaches or health care workers. In Canada, 50 per cent of all injuries that kill and disable youth involve a TBI.
This new research found that 46.9 per cent of the TBIs reported by adolescent females occurred during sports (e.g., hockey, skate boarding); the figure was 63.5 per cent for males.
Students who reported drinking alcohol occasionally/frequently and those who reported using cannabis 10 or more times over the past 12 months had more than five times and more than three the odds, respectively, of acquiring a traumatic brain injury in the past 12 months than students who reported abstinence. The survey also showed that students who reported overall poor grades at school (below 60 per cent) had almost four times the odds of a lifetime acquired brain injury than students who reported grades at or above 90 per cent.
"Traumatic brain injury is preventable," said Dr. Ilie. "If we know who is more vulnerable, when and how these injuries are occurring, we can talk to students, coaches, and parents about it. We can take preventive action and find viable solutions to reduce their occurrence and long-term effects."
Brain injuries among adolescents are particularly concerning because their brains are still developing. There is growing evidence that people who have had one or more concussions are at greater risk of future concussions, and evidence that multiple brain injuries can result in lasting cognitive impairment, substance use, mental health and physical health harms.
Source: St. Michael's Hospital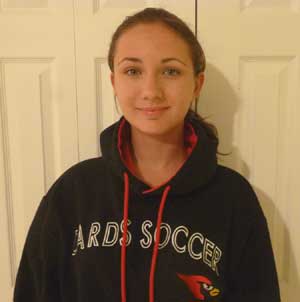 STUDENT-ATHLETES LIKE CANDACE
ARE CALLING OUT FOR HELP

Candace is a a typical teenage girl who just wants to enjoy the benefits of playing sports for her high school while she is developing her academic skills in preparation for post-secondary school. A concussion during a soccer game may have altered the course of her life. Watch this short video and listen to her plea for help on behalf of all boys and girls like her, who just want to be able to get the most that life has to offer as student-athletes.

http://www.youtube.com/watch?v=PiKSzCIFy-0


"I wish more people knew about concussions and knew how to treat it and how to treat persons who have a concussion. It's difficult feeling helpless and not being able to explain to someone what happened to you or how it happened because you don't know, You blacked out. You can't explain how you got hit. No one understands that this is the amount of pain I'm in and even if you have headaches once in a while you are not going to be able to compare it to mine. You don't understand the pain. No one sits back and does research on it. They all just assume that it's a "bonk" and you're done in two weeks that you're fine. But really it's more complex than that. No one takes the time to research it and understand it."

IT'S TIME TO ANSWER THE CALL

It's time for all people in leadership positions to take significant steps to protect the well being of all students like Candace. It's time for us to do more than just point coaches, students and parents to web sites for information about concussions. It's time for us to develop local concussion management programs that include specific protocols and procedures, arrangements with sports medicine specialists who will see injured athletes the day after an injury, training for teachers so that accommodations can be made in the classroom to facilitate return to learn rehabilitation, counselling for injured student-athletes and their parents so that they understand what is happening to them, and a whole new approach to safe play coaching to minimize the risk of concussions.

CANDACE'S CONCUSSION STORY
For the full story about the concussion that Candace suffered as well as an opportunity to watch the complete interview on video, CLICK HERE>>>> ==
Tens of Thousands of Ontario Students May Be At Risk of Long-Term Effects
On March 6, 2012, former
Ontario Education Minister, Laurel Broten, received the support of all parties by introducing Bill 39, Education Amendment Act (Concussions), 2012 to the
Ontario
legislature. The Act received first reading and was in committee stage when parliament was prorogued and all bills that had not reached second reading automatically died on the table.
The Legislation will not be reintroduced. Instead, the Ministry of Education has decided to introduce a new concussion protocol which is outlined in the Ontario Physical Health Education Association policy web site. CLICK HERE FOR MORE While much of the information is relevant and useful, there is still a lot of detail that should be added for local teachers and coaches to understand
We now have very reliable proof that tens of thousands of students attending elementary and secondary schools in Ontario may be walking around with mild traumatic brain injuries that place them at risk for life-altering consequences from multiple concussions. The most revealing evidence was included in a special publication of the Ontario School Boards' Insurance Exchange on concussions. The OSBIE provides insurance coverage for almost all school boards in Ontario . Each school is required to maintain incident reports to record the details of accidents and injuries that are experienced by students.
During 2011, a total of 634 incident reports were labeled as concussions or possible concussions. Of this, only 60%, or approximately 400 were sport-related. With approximately 1 million students enrolled in Grades 7 through 12 alone, the fact that only 400 sport-related injuries were labeled as concussions or possible concussions is great cause for concern.
Experts from the medical field tend to agree that the annual rate of concussions for sports like hockey, football and soccer typically range from 15 to 20%. With over 900 secondary schools in Ontario, many of which offer competitive hockey, football and soccer programs for both boys and girls, to see only 400 sport-related incident reports labeled concussions or possible concussions is a clear indication that this type of injury is being grossly under reported or unidentified. Consider still that aside from injuries attributed to playing for school teams, students may also receive concussions during physical education classes, intramural sports and in pick-up games in the school yard or at home, to say nothing about the number of students who receive concussions while playing on a minor sport team.
Representatives from St. Michael's College, an all-boy Grade 7 to 12 private school in Toronto , made a presentation about their concussion management program during the OuCH! Outcomes Following Concussion in Hockey 2012 Conference, which was held at St. Michael's Hospital on September 8, 2012. It was pointed out that during the previous year they recorded 80 concussions out of the approximately 1000 boys who were enrolled in the school.
St. Michael's College has such an effective program that very few concussions go undetected, but other than that, they are representative of most public and independent high schools throughout Ontario . If we projected their rate of concussions across the province, it means that we could expect up to 80,000 sport-related concussions out of the 1 million students we have enrolled in Grades 7 to 12 alone. And yet we had less than 400 recorded incidents during 2011.
Dr. Michael Czarnota, Ph. D., is the primary consulting neuropsychologist for most of the Major Junior leagues in Canada , including the OHL, the QMJHL, and the WHL. He is also involved in the same capacity with the CHL, the NOJHL, the EPHL and has worked with the Women's Hockey Association and Hockey Canada . Dr. Czarnota is concerned that if we do not become more successful in identifying concussions when they first occur, there is great danger that student-athletes may suffer serious consequences from multiple concussions because of their increased vulnerability once the brain is in an injured state.
"To better understand what takes place in the brain when you receive a concussion, just think of what happens when you have a scab on your skin that forms from a small cut. If you leave the scab alone and allow it to heal, there shouldn't be any remaining sign of the original injury. However, if you pick at the scab it may become larger or infected. Moreover, it will take longer for the wound to heal and there is a good chance that there will be a permanent scar left on the skin. The same thing happens to the brain with concussions. If you follow a rehabilitation program that includes physical and cognitive rest, there is a good chance that the injury will heal and you won't have any long term symptoms. However, if you continue to play sports and end up subjecting the brain to excessive stimulation while the first concussion is healing, you may prolong the recovery period and you may also receive additional concussions which could end up leaving you with permanent long-term symptoms. The key is identifying the injury in the first place. "
I am afraid that many school boards may be waiting for the legislation to be passed before they develop or revise their own formal concussion management programs in order to be in compliance with the new regulations that are expected. In the meantime, tens of thousands of students may be slipping through the cracks while classroom teachers, phys. ed. Instructors, school coaches and even parents are unaware that they are placing so many students in grave danger. If they don't know their students are injured, then teachers cannot be expected to make the necessary accommodations in the classroom which will help with the recovery process and allow the student to cope with the academic program.
It is suggested that School Boards should at least take time to review and evaluate the effectiveness of their existing concussion management programs in light of the report from OSBIE. We've already heard enough from the experts about the nature of traumatic brain injuries to be able to develop formal preparation, identification and rehabilitation protocols that will ensure the safety and well-being of our student-athletes. We just need the will to take the knowledge we already have and make the necessary enhancements once we identify the weaknesses of our current practices. This review, evaluation and revision of existing concussion management programs is something that should not be delayed. Multiple concussions have unpredictable cumulative effects on cognitive, emotional and psychological functions and may leave a person with a life-time of memory and vision impairment, headaches, dizziness, and even cause serious mental health problems later on in life.
I would like to invite members of school boards and minor sport organizations to contact me by email at robertkirwan@concussionmanagementpartners.com, by phone at (705) 969-7215 or download our 287 page Program Development Guide and begin doing something positive and concrete to develop your own student-athlete concussion management program that will easily meet any requirements outlined in OPHEA and from possible pending legislation that may be coming from the Ministry at some point in the future. We can't afford to wait any longer.
Enough Talking & Listening!
Now Is The Time For Action!
During the past few years we have been inundated with a vast amount of information about the seriousness of concussions and about the signs and symptoms to be looking for. Dr. Czarnota and Mr. Kirwan feel that parents, coaches, teachers, volunteers and the leaders of school boards and minor sport organizations now need to take this information and focus on the development of actual protocols and procedures which will be applied to their teams and players. It is no longer acceptable to merely continue to listen to what experts have to say. We must now decipher this information and make it work in a practical and effective manner on a day-to-day basis.
Collective Denial of Concussions Has Reached Dangerous Levels
There is growing evidence to support claims that as many as 95% of all concussion injuries to young people are unreported or unidentified. This is a form of Collective Denial or Willful Blindness that is reaching dangerous levels and is placing our young people at risk of significant life-altering consequences which may produce symptoms that affect their quality of life as adults. The nature of concussions is such that it is easy for parents, coaches and student-athletes to ignore initial symptoms or pass them off as being caused by the flu, having the wind knocked out, being tired, etc. The vast majority of suspected concussions never get to the medical doctor stage. We are trying to increase the chance of identifying concussions properly when they occur so that proper rehabilitation procedures may be put in to place to assist recovery.
Consensus statement on concussion in sport: the 4th International Conference on Concussion in Sport held in Zurich, November 2012
The much anticipated Consensus Statement on Concussion in Sport from the 4th International Conference on Concussion in Sport, held in Zurich in November 2012 is provided for your viewing below. You will find many sections of the report that will confirm the principles that are recommended by CMP Concussion Management Partners with respect to the Partnership Approach to concussion management. There is consensus that when it comes to identifying and managing concussions among children and adolescents, there is a need for doctors to seek input not only from parents and the child, but also from teachers. We are especially pleased to see the recommendation that successful return to school should precede return to play for a student-athlete who suffers from a concussion.
CLICK HERE
For a link to the British Journal of Sport Medicine Copy with links to related reference articles and studies
CLICK HERE
For a PDF Copy of the Consensus Statement that you can download to your computer.

Robert Kirwan provides a brief analysis of the Consensus Statement with highlighted notes and reference to the CMP Program Development Guide: CLICK HERE
Expert Facilitators Work With School Boards & Minor Sport Organizations
Many school boards and minor sport organizations are struggling to create concussion management protocols that will meet the needs of their student-athletes. Dr. Czarnota and Mr. Kirwan are finding that what many of the school boards and organizations need is an outside facilitator to help "kick-start" the process. We will work with representatives to help them develop the framework for a customized concussion management program and have a 300 page Program Development Guide which contains the best options from which to select.
One Day Workshops Available

Dr. Czarnota and Mr. Kirwan will be providing coaches, parents, volunteers and teachers from school boards and minor sport organizations with an opportunity to attend a one-day workshop which will include informative and thought-provoking presentations along with interactive group discussion sessions.
The workshop is designed to help establish the foundation for a new and/or revised concussion management program for young athletes and will include the most practical, effective and up-to-date procedures and protocols for sport-related concussion identification and rehabilitation.
WORKSHOP TOPICS
Training programs for Administrators, Coaches and Student-Athletes;

Preparation, Prevention and Safety Guidelines designed to reduce the risk of concussions;

Effective & Easy to follow Identification & Rehabilitation protocols;

Comprehensive Guidelines for Parents/Guardians;

"Return to Learn" Guidelines for Classroom Teachers;

Universally accepted progressive "Return to Play" strategies for coaches and student-athletes;
TRAINING CERTIFICATION

A Certificate of Participation, signed by the workshop leaders, will be provided to each person who attends one of the CMP Concussion Management Workshops as verification of training in concussion management.

Special in-service training sessions may also be held for classroom teachers, physical education directors, school administrators or parents.

HOSTING A WORKSHOP

Once a host sponsor has been secured for a particular city, details will be announced with respect to the date, location, etc. A Host Sponsor may be a local school board or group of school boards; a local minor sport organization or group of minor sport organizations; or a local corporate sponsor or group of corporate sponsors that has decided to provide the workshop for one or more school boards and/or minor sport organizations in the surrounding community.

We anticipate that the host sponsor will be covering most if not all of the expenses for these workshops in order to ensure that any parent, coach, volunteer, teacher or administrator will be able to attend and become better equipped to deal with concussions in student-athletes.
WE'LL SEND YOU A FREE COPY OF OUR
CMP PROGRAM DEVELOPMENT GUIDE

This Program Development Guide is a 287 page compilation of a wide variety of information and material which has been found through extensive research and study of sport-related concussions. It is intended to be used as a resource document for people who wish to develop their own concussion management program. Click on the link above to download the most recent copy of the Program Development Guide. If you have any questions, contact Mr. Robert Kirwan by email or phone at 705-969-7215
FOR MORE INFORMATION
More details regarding the administration and organizational details as well as the fees and costs associated with hosting one of the workshops, or accessing consulting services can be obtained by contacting Mr. Robert Kirwan.
by email at rkirwan@infocomcanada.com
or by phone at 705-969-7215
RADIO INTERVIEWS

| | | |
| --- | --- | --- |
| Robert Kirwan was the guest on a live talk radio show with host Dave Ferguson on Blog Talk Radio on August 29, 2012. Dave's web site can be found at www.beyondthecheers.com | | |
NEXTSPORTSTAR.COM

The Breakfast Club with Bryan Angus and Billy Hayes
February 15, 2013


| | | |
| --- | --- | --- |
| Robert Kirwan was the guest on The Breakfast Club hosted by Bryan Angus and Billy Hayes. This is a video / radio show found on Next Sport Star Dot Com. | | |
THE HOCKEY SOURCE


The Hockey Source
TSN 1050 with
Jack Ray and Kevin Huhn
February 17, 2013

| | | |
| --- | --- | --- |
| Robert Kirwan and Dr. Michael Czarnota were guests on The Hockey Source which hosted by Jack Ray and Kevin Huhn on TSN AM 1050 on February 17, 2013 | | |

| | | |
| --- | --- | --- |
| Robert Kirwan was the guest on a live talk radio show with host Dave Ferguson on Blog Talk Radio on September 4, 2013. Dave's web site can be found at www.beyondthecheers.com | | |